About the North Carolina Judicial Branch
Under the North Carolina Constitution, the Judicial Branch is established as a co-equal branch of state government.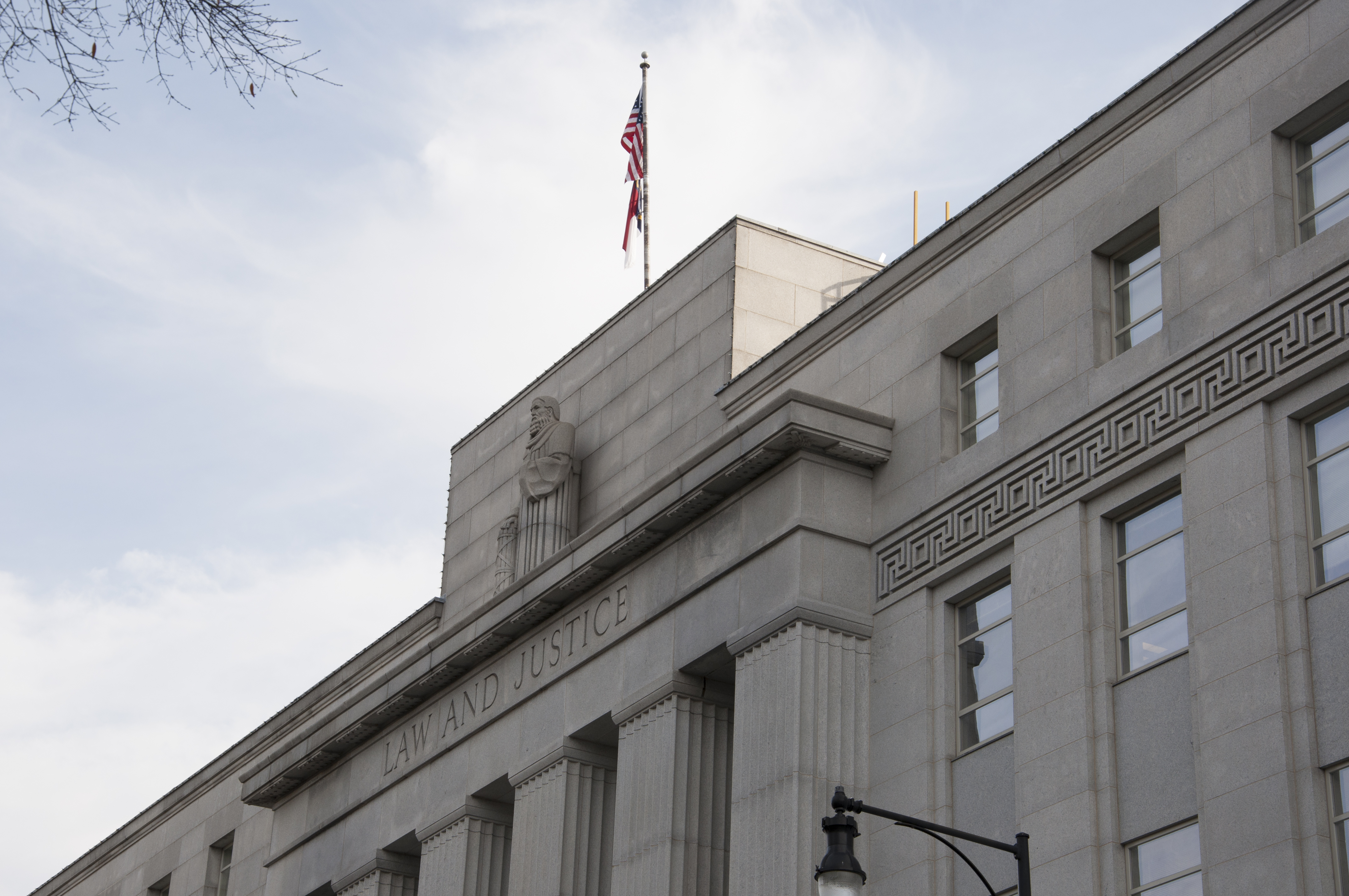 To protect and preserve the rights and liberties of all the people, as guaranteed by the Constitutions and laws of the United States and North Carolina, by providing a fair, independent and accessible forum for the just, timely and economical resolution of their legal affairs.

 
Under the North Carolina Constitution, the Judicial Branch is established as an equal branch of state government with the Legislative and Executive branches. North Carolina's court system, called the General Court of Justice, is a state-operated and state-funded unified court system. The General Court of Justice consists of three divisions: appellate, superior court, and district court.
The North Carolina Administrative Office of the Courts (NCAOC) is the administrative agency for the Judicial Branch. As such, it provides services and resources to help the unified court system to operate more efficiently and effectively, taking into account each courthouse's diverse needs, caseloads, and available resources. Services include providing administrative support to the nearly 6,400 employees of the Judicial Branch, which includes 547 independently elected judicial officials. The Judicial Branch has more elected officials than the Executive and Legislative branches combined, including justices, judges, clerks, and district attorneys.
The Chief Justice of the Supreme Court is head of the Judicial Branch and appoints a director to supervise the NCAOC. General Statute 7A–343 sets forth the duties of the director, which include budgeting and authorizing expenditures from appropriated funds, identifying staffing needs statewide, procuring and distributing equipment and supplies, and prescribing uniform practices for clerks. The director also makes recommendations for the overall improvement of the Judicial Branch.
All operating expenses of the Judicial Branch are paid by the state, including salaries and travel expenses of all court officials, juror and witness fees, and equipment and office supplies for the statewide judicial system. Counties and cities, however, are responsible for providing courtrooms and related judicial physical facilities.
Read more in the Judicial Branch overview fact sheet.
More Information
Judicial reports, statistics, fact sheets, and more to inform stakeholders and the public on various court-related matters.
Access statistical information on special interest topics and trial court caseloads.