Currituck County
Explore North Carolina's counties for court services and information, such as courthouse locations, jury service, contacts, and more.
District 1

District 1

District 1
County Information
View civil court calendars.
View criminal court calendars.
Find your local GAL program.
Attorneys and other stakeholders may register in advance for Odyssey platforms, access training materials, and sign up for a training session. eFiling is required for attorneys filing in eCourts counties once live. Learn more.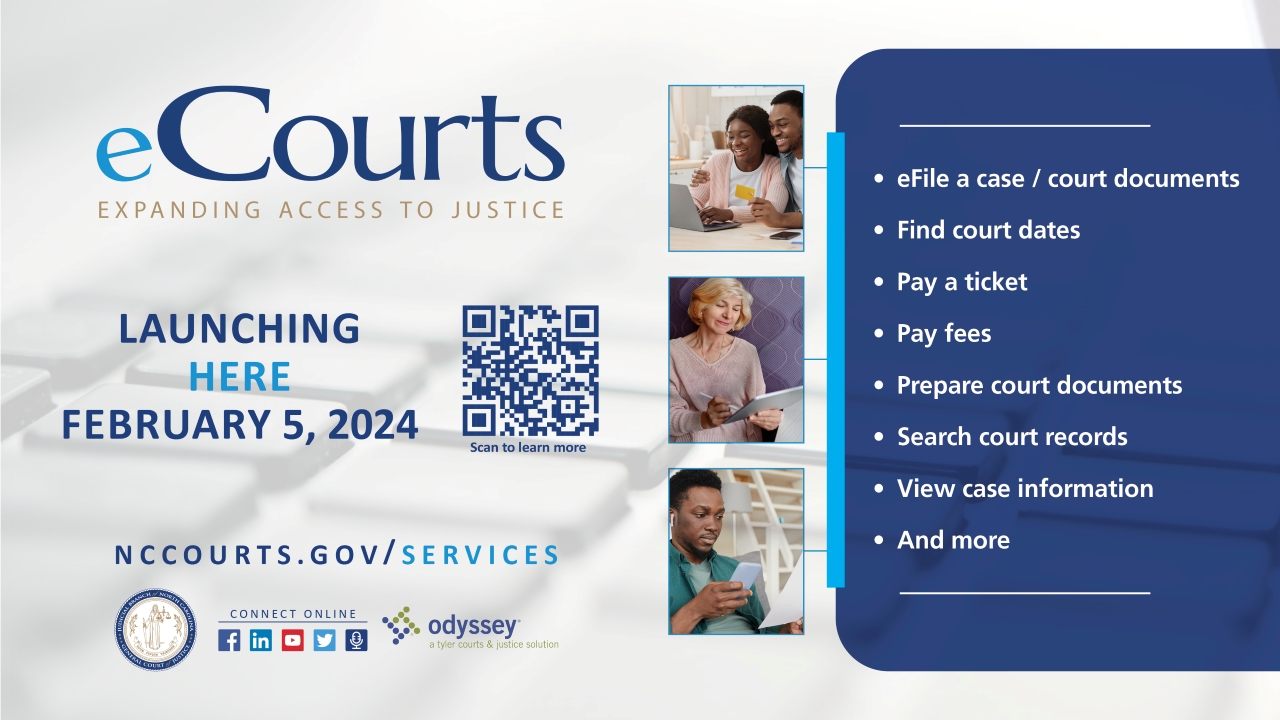 Court Dates
Search by name, citation number, county, and more.
Forms
Search statewide judicial forms by keyword, form number, and more.
Services
Online services for payments, citations, court notifications, filing, and more.