Data and Statistics
Access statistical information on special interest topics and trial court caseloads.
In conjunction with transparency and accountability efforts, the Judicial Branch provides access to data and information online to the general public.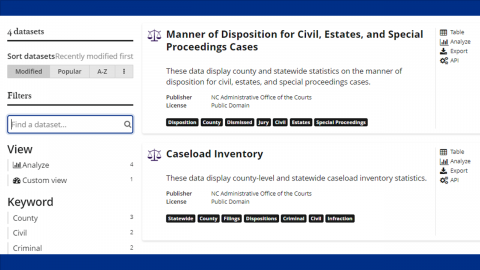 Browse and analyze Judicial Branch statistics at the statewide and county level on the new data visualization platform.
Judicial Branch Statistics
Criminal / Infraction Reports
Related Information and Reports