Media
Providing helpful information for members of the media.
Commenting on Cases
The Judicial Branch does not comment on cases that could come before the courts; pending cases, litigation, and / or investigations; final rules and opinions; matters pending or concluded before the Judicial Standards Commission; and protected personnel information and documents.
Generally, judges should not make any public comments relating to cases they are presiding over while the case is pending and until all appeals are final. Under Canon 3A(6) of the Code of Judicial Conduct, judges are also not permitted to make public comments about the merits of any pending case in any other court, state or federal, if it involves a case or controversy arising in North Carolina or addresses North Carolina law. Canon 3A(6) also requires judges to encourage court personnel under their direction and control not to make such comments.
Use of cameras and electronic equipment in the courtroom is at the discretion of the presiding judge. Read Rule 15.1. Canon 3A(7) of the Code of Judicial Conduct provides that judges should exercise discretion in allowing broadcasting, televising, recording, or taking photographs in the courtroom and in the areas immediately adjacent to the courtroom during civil or criminal sessions, as well as during recesses between sessions. Judges have the discretion to close court regarding juvenile matters and court hearings that involve involuntary commitment matters that are not open to the public (See, G.S. 122C-267 and G.S. 122C-268).
Contacting the clerk of superior court or trial court administrator/coordinator is the best way to get approval to bring devices and equipment into the courtroom.
Media Inquiries
Contact the clerk of superior court office in the relevant county for:
Court records may also be accessed using the public computer terminals in any county courthouse.
For media inquiries, please email your questions and any specific details, including:
Your contact information
Organization
Location
Deadline
Any other information that would help us provide the specific information you need
The Judicial Branch Communications Office understands the nature of the media's reporting deadlines and will follow up with you as soon as possible regarding your inquiry.
News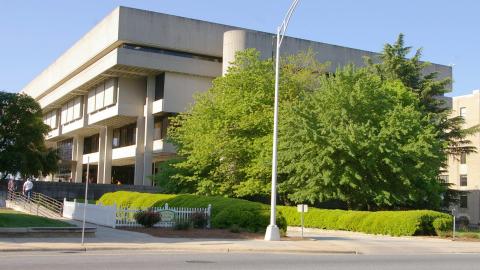 The pre-trial program is for defendants charged with domestic violence related crimes.
Governor Roy Cooper has appointed William "Bill" Wolfe to serve as a superior court judge in Judicial District 7C (Edgecombe and Wilson).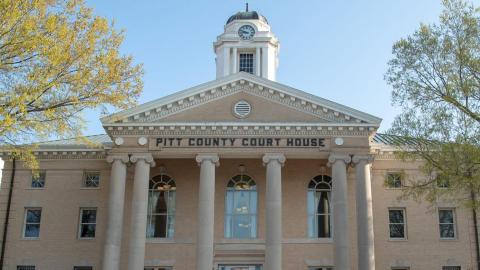 The courthouse and clerk of superior court's office remain open.
Data and Statistics
View and search these most requested court statistics by fiscal year, or find additional reports available.
Calendars
Find and search court calendars available.
Reports
View these most requested annual reports available by fiscal year, or find and search additional reports available.
Opinions
Find and search court opinions.
About the Judicial Branch
View publications and information to learn more about the Judicial Branch.
Photos and Biographies
Find photos available of judicial officials and courthouses. Search Other Judicial Officials to find local officials' photos, if available. If unavailable, please contact the judicial officials' office in the appropriate county for assistance.
North Carolina General Statutes
Find some of the General Statutes relevant to the Judicial Branch.