Court of Appeals Celebrates 50th Anniversary with Special Sessions
he Court of Appeals held special sessions and a commemorative unveiling of a judges' portrait wall.
Article contents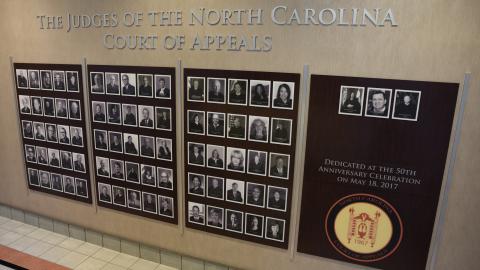 The Court of Appeals held special sessions and a commemorative unveiling of a judges' portrait wall on Thursday, May 18, in celebration of its 50th anniversary.
"Today's special sessions present a unique opportunity to recognize the important work this court has done over the past 50 years, reflect on the changes in the Court, and celebrate the dedicated people who have contributed to its success," said Court of Appeals Chief Judge Linda McGee.
Special sessions of court were held at 10:00 a.m. and 2:00 p.m. to honor current and former judges and employees of the court, including executive assistants, law clerks, members of the Clerk's Office, and members of Staff Counsel. A dedication ceremony of a new portrait wall featuring all 78 Court of Appeals judges who have served during the past 50 years followed the second session.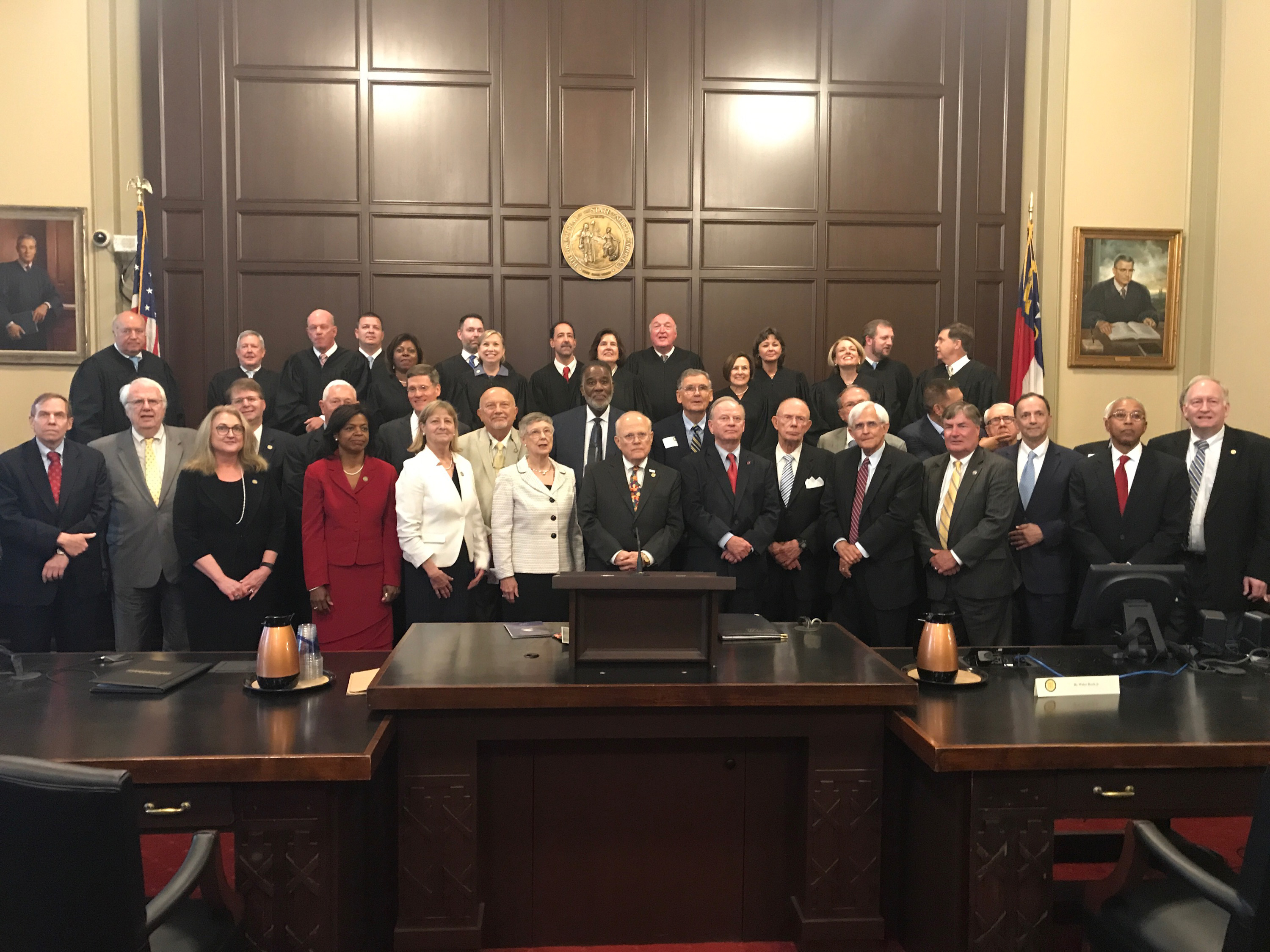 "The Court of Appeals is the last stop for most cases and renders the final decision in approximately ninety-five percent of all appealed cases," said Chief Justice Mark Martin. "On behalf of the Supreme Court, thank you for being such effective guardians of the rule of law."
COA 50th anniversary ceremony
Governor Roy Cooper read, then signed, a proclamation recognizing the establishment and operation of the Court of Appeals, noting that the N.C. Court of Appeals is part of the bedrock of our state's court system. He also proclaimed today, May 18, 2017, as a day of recognition of the court and commended its observance to all citizens.
Remarks during the ceremony included Chief Judge McGee, Chief Justice Martin, Governor Cooper, former Chief Judge S. Gerald Arnold, former Chief Judge Sidney S. Eagles Jr., former Chief Judge John C. Martin, Walter E. Brock Jr., Judge Ann Marie Calabria, Judge Robert N. Hunter Jr., and Judge Lucy Inman.
The 1967 General Assembly enacted the necessary legislation establishing the North Carolina Court of Appeals, and the court became operational on October 1, 1967. The Court of Appeals is the state's intermediate appellate court that decides questions of law in cases appealed from superior and district courts, and from certain administrative agencies of the executive branch.
MORE INFORMATION
The 50th anniversary of the Court of Appeals continues to unite members of the legal and judicial community with North Carolinians across the state. For more information on how the Court of Appeals is commemorating this historic anniversary, or to request a speaker to discuss the role and importance of the Judicial Branch at your next event, please visit Celebrate.NCcourts.org.