Guardian ad Litem in Lenoir, Greene, and Wayne Counties Celebrates 35th Anniversary with Awards and Volunteer Recognition
GAL volunteers and staff recognized with awards for their contributions to the lives of abused and neglected children.
Article contents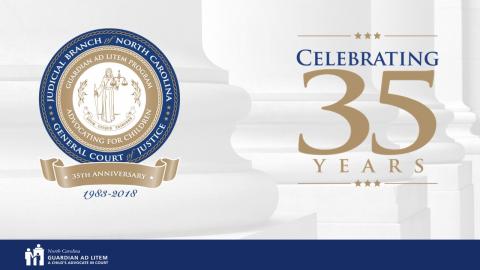 The Guardian ad Litem (GAL) Program for District 8 (Lenoir County, Greene County, and Wayne County) held a ceremony in celebration of its 35th anniversary Wednesday, October 24, in the atrium of the Lenoir County courthouse in Kinston. Approximately 75 volunteers, staff and guests attended the event which included remarks from Chief District Court Judge Beth Heath, District Court Judge Ericka James, and North Carolina Guardian ad Litem Administrator Cindy Bizzell. During the ceremony, Guardian ad Litem District Administrator for the Eight Judicial District Colleen Kosinski recognized volunteers and staff for their contributions to the program and to the lives of countless children affected by abuse and neglect. Eight GAL volunteers were recognized and presented with awards during the ceremony:
Linda Rouse Sutton – recognized for 26 years of service to the children of North Carolina.

Wallace and Teresa Younger – recognized for a combined total of 48 years of service to the children of North Carolina.

Nancy Connor West – recognized for 22 years of service to 48 families totaling 111 children.

Emily Peacock – recognized for 21 years of service to the children of North Carolina.

Angela Stilley – recognized for her service to 65 families totaling 150 children. 

Shirley Robinson – recognized for her service to 29 families and 74 children. 

Viola Figueroa – recognized for her service to 32 families and 53 children. 

George Jenkins – recognized as an attorney advocate that has contributed over 32 years of service through dedication, commitment and advocacy to the Guardian ad Litem Program and its children.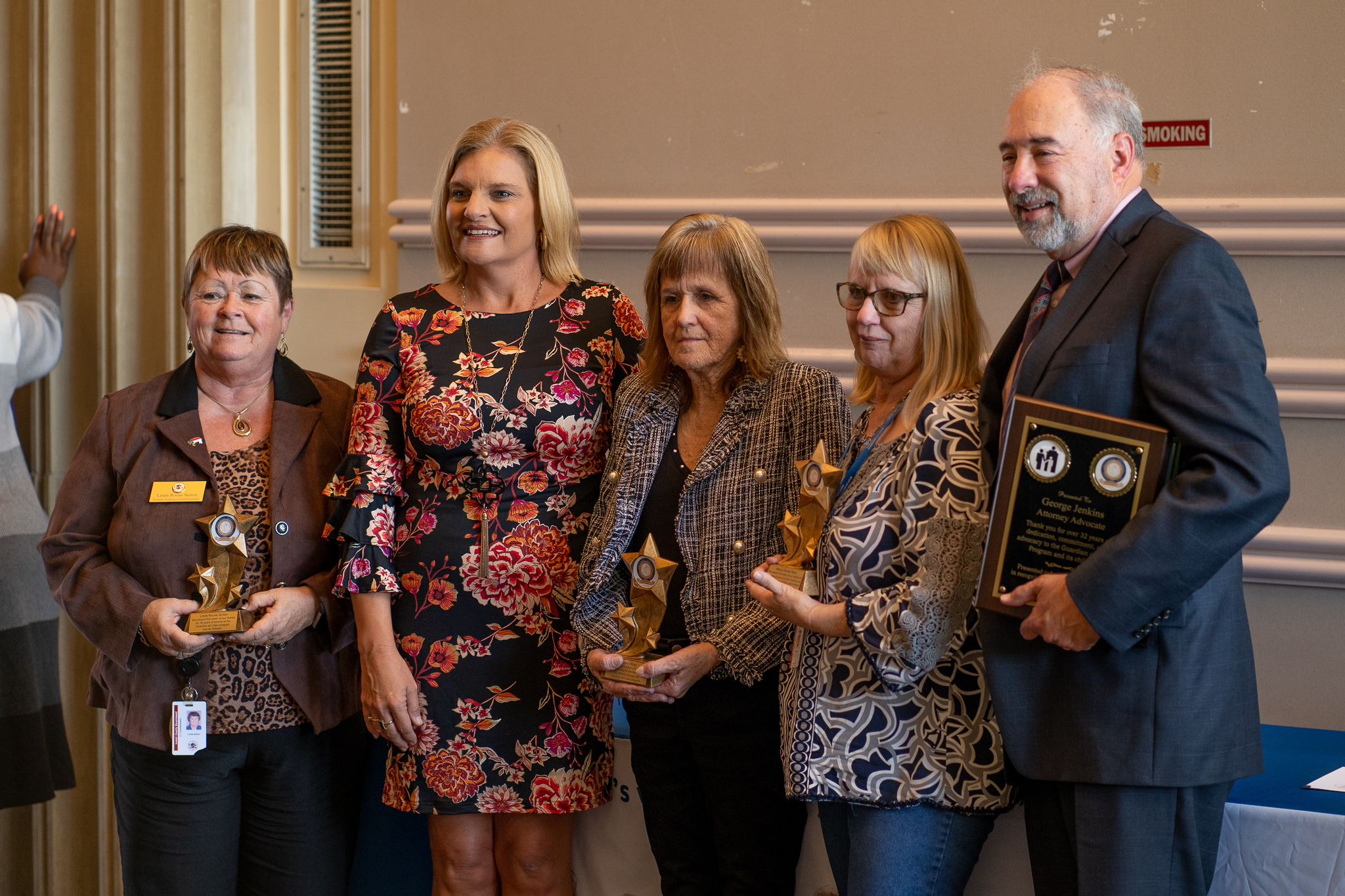 Pictured from left to right: Linda Rouse Sutton, volunteer ; Dawn Stroud, Lenoir County Clerk of Superior Court; Angela Stilley, volunteer; Nancy West, volunteer; George Jenkins, attorney advocate.
Established in 1983, GAL equips community volunteers to serve abused and neglected children by advocating for their best interests in court. This year's 35th anniversary is being celebrated with events held in various regions across North Carolina.