Portrait of Chief Justice Rhoda Billings Dedicated at Supreme Court
Chief Justice Rhoda Bryan Billings was joined in the Supreme Court courtroom on December 15 for the dedication of her portrait.
Article contents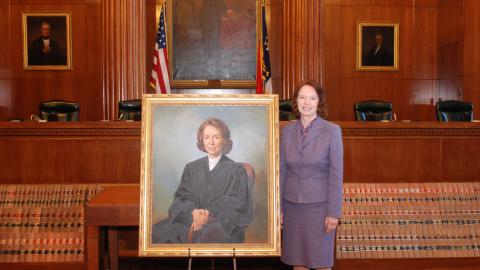 Chief Justice Rhoda Bryan Billings was joined by family and current members of the Supreme Court in the Supreme Court courtroom on December 15 for the dedication of her portrait. She served as North Carolina's 22nd chief justice, the second woman to hold that position and the second woman to serve on the Supreme Court.
Chief Justice Billings' portrait was painted by Michael Del Priore of South Carolina. It is tradition in North Carolina for each chief justice, upon retirement, to have a portrait hung in the Supreme Court. Portraits of associate justices are hung in the hallway outside of the courtroom.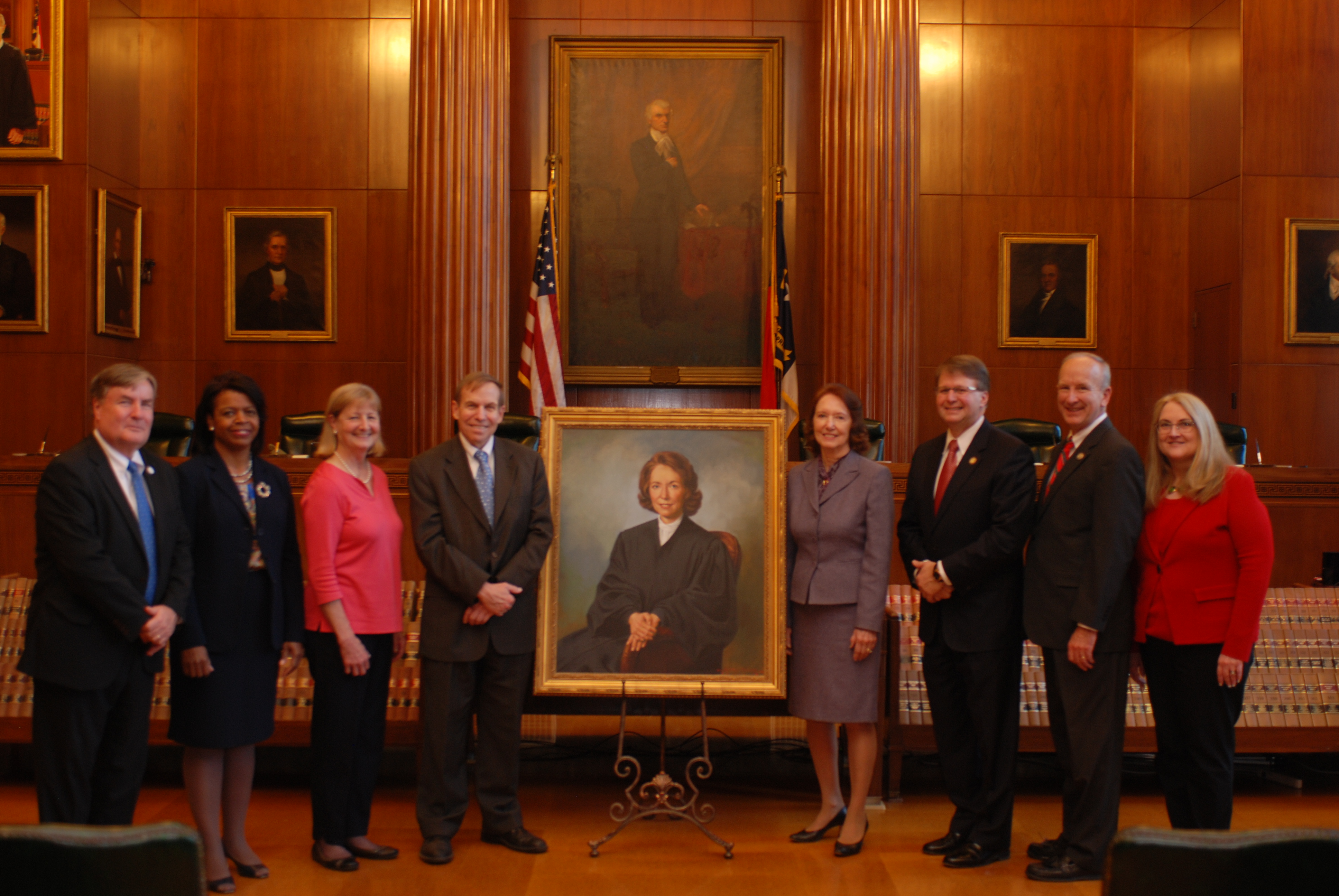 A native of Wilkesboro, Chief Justice Billings earned her undergraduate degree from Berea College in Kentucky, where she majored in English. The only woman in the class of 1966 at Wake Forest University School of Law, she graduated first in her class. She practiced law with her husband, Don Billings, from 1966 to 1968, and served as a U.S. Bankruptcy Chapter 13 Trustee from 1966 to 1967. When the district court system was established in North Carolina, Chief Justice Billings was one of five successful candidates and the only woman elected to serve in Forsyth County. She joined the law school faculty at Wake Forest in 1973, serving one year as an assistant professor of law and as an associate professor of law from 1974 to 1979. She attained the rank of professor in 1980.
While on leave from the law school from August 1984 to January 1987, Chief Justice Billings practiced with Billings, Burns and Wells, chaired the North Carolina Parole Commission, and served on the Supreme Court in 1985 to 1986. She also served as a member of the State Judicial Council, an advisory and oversight body for the N.C. Judicial Branch that helps to study and monitor the operations of the court system and identify areas for improvement.
Chief Justice Billings has also served extensively with the North Carolina Bar Association (NCBA) throughout her distinguished career. She became the first woman to serve as NCBA president and is the second woman to receive the Judge John J. Parker Award. Chief Justice Billings has also served the Bar Association as a member of its Board of Governors, as founding chair of the Judicial Performance Evaluation Committee, and as a founding member of the Criminal Justice Section.
Justice Billings and her husband reside in Lewisville. They are the parents of Renee Crawford and Douglas Billings.