All Things Judicial Highlights Guardian ad Litem Child Advocate Volunteers
Chief Justice Paul Newby proclaims April as North Carolina Guardian ad Litem Volunteer Appreciation Month for the Judicial Branch.
Article contents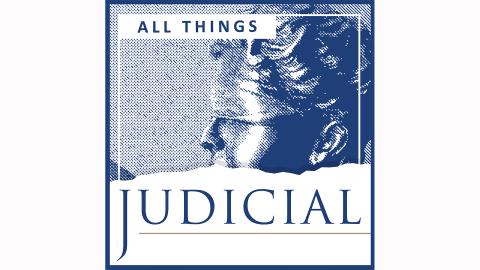 In honor of April being recognized as Guardian ad Litem Volunteer Appreciation Month, the April episodes of All Things Judicial will highlight the North Carolina Guardian ad Litem program (GAL). In today's episode, we interview six child advocate volunteers who serve on the front lines of advocating for abused and neglected children in court. These volunteers are just a few of the over 5,000 North Carolina child advocates who give of their time, energy, and heart to help improve the lives of children and youth. GAL Advocacy Supervisor Ruth Griffin moderated the interviews where volunteers shared about their motivation for serving as advocates, and the process of how they became involved in the program.
"Anybody can volunteer ... we have such a great need with so many kids in the system that they need someone to stand up for them," said GAL volunteer Loretta on the podcast. "If you are concerned about kids, open up your heart and go see the GAL program in your district and give it a try."
The North Carolina Guardian ad Litem program equips community volunteers to serve abused and neglected children by advocating for their best interests in court.
In 1983, the North Carolina General Assembly established the Office of Guardian ad Litem Services as a division of the North Carolina Administrative Office of the Courts. When a petition alleging abuse or neglect of a juvenile is filed in district court, the judge appoints a volunteer GAL advocate and an attorney advocate to provide team representation to the child, who has full party status in trial and appellate proceedings. All GAL advocates are trained, supervised, and supported by program staff in each county of the state. The collaborative model of GAL attorney advocates, volunteers, and staff ensures that all North Carolina children who are alleged by the Department of Social Services to have been abused or neglected receive GAL legal advocacy services.