Chief Justice Martin Appoints Judge Thomas McAvoy Brittain Jr. as Chief District Court Judge in Judicial District 29B
Article contents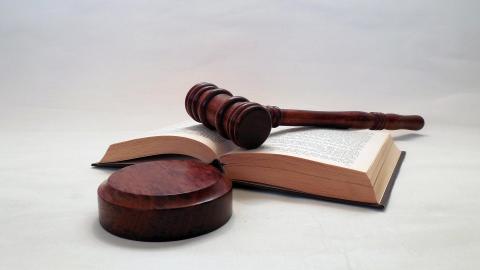 Chief Justice Mark Martin has appointed Judge Thomas McAvoy Brittain Jr. as chief district court judge for Judicial District 29B (Henderson, Polk, and Transylvania counties), effective June 29. Judge Brittain will succeed Chief District Court Judge Athena Brooks upon her confirmation as a special superior court judge. 
"Judge Brittain has served with distinction as district court judge," said Chief Justice Martin. "I am confident he will provide the strong leadership necessary for the successful administration of the district courts throughout District 29B."
Judge Brittain served as an assistant district attorney before taking the bench as a district court judge for District 29B in March 2007. He received his juris doctorate from Campbell University School of Law and holds a bachelor of arts degree in political science from Clemson University.