Judge Allegra Collins Takes Oath of Office on the Court of Appeals
Judge Allegra Collins became the newest member of the Court of Appeals today, Jan. 17
Article contents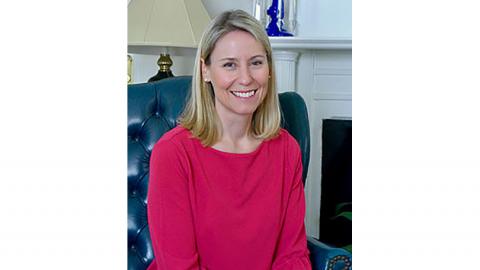 Judge Allegra Collins became the newest member of the Court of Appeals today, Jan. 17, after taking the oath of office at a ceremony held at the Court of Appeals in Raleigh. Chief Judge Linda McGee presided over the special court session and administered the oath to Judge Collins.
Accompanying Judge Collins in the ceremony were her husband, Superior Court Judge Bryan Collins, their two children and her parents, John and Olivia Milholland. Current and former members of the Court of Appeals and Supreme Court also were in attendance.
Judge Collins received her Juris Doctor (J.D.) from Campbell University Adrian Wiggins School of Law. She is the founder of Allegra Collins Law and was a professor at Campbell Law School. Also, Collins is the Vice Chair of the N.C. Bar Association's Appellate Practice section and a member of its Appellate Rules Committee. She is a former law clerk to the Honorable Judge Linda Stephens on the N.C. Court of Appeals and a former assistant appellate reporter at the Supreme Court of North Carolina. Judge Collins joins one other new member of the Court Appeals who took an oath of office last week.
MORE INFORMATION