NC Courts Responds to COVID-19 (Coronavirus)
Recent memo updated several directives limiting operations of the North Carolina court system.
Article contents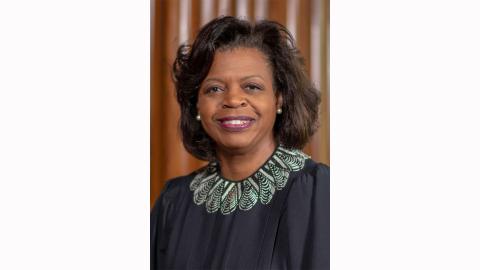 In a memo released today, Chief Justice Cheri Beasley asked judicial officials to drastically reduce operations in courthouses throughout the state in an effort to further limit the spread of the coronavirus. The memo updated several directives delivered in her March 13 order limiting operations of the North Carolina court system. Chief Justice Beasley stressed that while courthouses must remain open, officials must drastically curtail trips to local courts to help reduce community transmission of COVID-19 and further protect employees of the courts who must still interact with the public.
"Put simply, it cannot be business as usual for our court system. Non-essential court functions that cannot be accomplished through the use of remote technology must be postponed," the memo said.
The memo sent jointly by the Chief Justice and NCAOC Director McKinley Wooten directed the following:
In-person meetings must be postponed or cancelled to the fullest extent possible.
When cases or hearings cannot be postponed for the next 30 days, remote technologies should be utilized as authorized by law and to the fullest extent possible.
Involuntary commitment hearings, guardianship hearings, and pressing estate administration matters should be conducted, but other matters before the clerk, such as foreclosures and other special proceedings, must be postponed.
Magistrates must conduct initial appearances and, subject to health precautions, should continue to perform weddings, but small claims proceedings, including evictions, must be postponed.
All civil and criminal district and superior court matters must be postponed unless they are absolutely essential for constitutional or public safety reasons.
The Chief Justice's order issued on Friday, March 13, directed that all superior and district court proceedings be postponed for at least 30 days, with some exceptions (see the Supreme Court Order for all exceptions and additional directives).
In light of this rapidly evolving public health situation, the Judicial Branch will be providing continuously updated information and answers to frequently asked questions on our website, NCcourts.gov. The public is encouraged to visit NCcourts.gov as a first resort to determine if a question can be answered without calling the local courthouse.  
Online court services are available for handling some court business, including citation services, paying your ticket, court payments, signing up for court date notifications and reminders, eFiling court documents for certain courts and case types, and more.
MORE INFORMATION