Supreme Court of North Carolina Cancels April and May Travel Sessions
Travel sessions of court planned for Durham, New Hanover, Cumberland, and Moore counties are canceled due to COVID-19 health concerns.
Article contents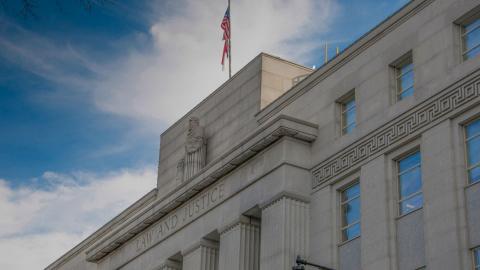 The Supreme Court of North Carolina announced today that it will cancel its bicentennial travel sessions of court planned for April 20 in Durham County, May 4 in New Hanover County, May 5 in Cumberland County, and May 6 in Moore County due to COVID-19 public health concerns. The Supreme Court is following the recommendation of state and federal health agencies who advise against holding large events and mass gatherings that can contribute to the spread of the coronavirus. 
"It is with a heavy heart that we've decided to cancel our plans to visit our neighboring communities of Durham, Wilmington, Fayetteville, and Carthage," said Chief Justice Cheri Beasley. "The host counties were preparing to graciously welcome us in every way, but we all agree that this decision prioritizes the health and safety of all North Carolinians."
In celebration of the Supreme Court's bicentennial in 2019, the Court has held travel sessions throughout North Carolina, from the mountains to the coast. Student groups, the general public, and members of the legal profession have attended these historic sessions and joined the justices in the Court's celebration.
Under state law, the Supreme Court can meet in only two other cities outside of Raleigh — Edenton and Morganton. The General Assembly granted the Supreme Court's request to allow the justices to convene in cities across the state through 2020. Currently, the Court is planning three additional travel sessions later this year.
MORE INFORMATION
The Supreme Court of North Carolina is the state's highest court and there is no further appeal from its decisions on matters of state law. It is composed of the Chief Justice, who also serves as the head of the Judicial Branch, and six associate justices. Each justice serves an eight-year term.
For more information about the Supreme Court, or to request a speaker to discuss the role and importance of the Judicial Branch and court systems at your next event, please visit Celebrate.NCcourts.gov.