N.C. Dispute Resolution Commission Hires New Executive Director
The North Carolina Dispute Resolution Commission (DRC) has hired Tara Kozlowski as executive director.
Article contents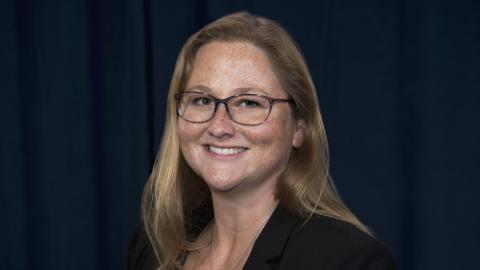 The North Carolina Dispute Resolution Commission (DRC) has hired a new executive director: Tara Kozlowski. Ms. Kozlowski succeeds Leslie Ratliff who will retire August 31 after serving as executive director of the Commission for 23 years. 
"I am particularly impressed with Tara's enthusiasm," said Judge William A. Webb, Chair of the Commission. "I have no doubt she will be a credit to this Commission and I look forward to working with her during my term as chair." 
Ms. Kozlowski is originally from Indiana where she graduated with a B.S. in chemistry from Indiana University. After spending a few years managing a busy restaurant, she attended law school at the University of Toledo, College of Law.  She is licensed to practice law in Ohio (inactive), Michigan, and became a member of the North Carolina Bar in 2008. For the past seven years, while in private practice, she primarily focused on family law litigation in Wake County. She is a certified family financial settlement (FFS) mediator and she describes herself as passionate about alternative dispute resolution (ADR).    
Ms. Ratliff leaves behind a legacy of working in the dispute resolution arena for more than 30 years. She has held the position of executive director since the Commission's inception in 1995. Prior to coming to North Carolina, she was an active mediator in South Florida and managed court-based mediation and arbitration programs operating in Dade (Miami) and Palm Beach Counties. She also served as a Hearing Officer in Miami and actively practiced law in Kansas.
ABOUT
The North Carolina Dispute Resolution Commission was established in October of 1995, pursuant to N.C. Gen. Stat. § 7A-38.2. The Commission is charged primarily with certifying and regulating private mediators who serve the courts of this State. The Commission also recommends policy, rules, and rule revisions relating to dispute resolution in North Carolina's courts; provides support to court-based mediation programs; certifies mediation training programs; serves as a clearinghouse for information about court-based mediation programs; assists other State agencies interested in or providing dispute resolution services to their constituencies; publishes a newsletter.