North Carolina Receives an "A" Rating in the National Fight Against Human Trafficking
The grade is vital in understanding and comparing North Carolina's Human Trafficking Commission on a national level.
Article contents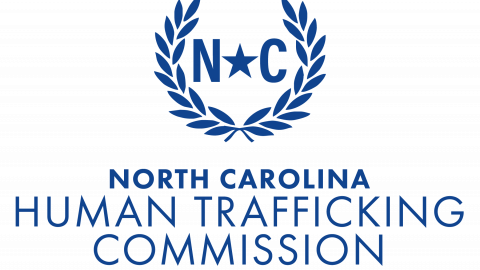 North Carolina has received an "A" rating in the national fight against human trafficking, according to a recent report produced by Shared Hope International thanks to the work of the North Carolina Human Trafficking Commission. According to a news release issued yesterday, Shared Hope's annual Protected Innocence Challenge State Grades report analyzes state laws to protect juvenile sex trafficking survivors and hold buyers and traffickers accountable.
"This grade is vital in understanding and comparing North Carolina's Human Trafficking Commission on a national level, and it also highlights the value of our local, county, and state stakeholders," said Christine Shaw Long, executive director of the N.C. Human Trafficking Commission. "There is no question that this grade is a reflection of the positive strides made as a collaboration of our working together over the past few years."
North Carolina's report card rating of 90 is significant and demonstrates an improvement from the "B" rating received in 2017 and illustrates significant improvement from 2011 when North Carolina received a score of 61 or "D."
North Carolina's ranking among states improved from 26th in 2017 to ninth overall over the past year. 
The state's improved ranking is due in large part to the Human Trafficking Restorative Justice Act (S162), which passed earlier this year. This bipartisan legislation was developed by the North Carolina Administrative Office of the Courts (NCAOC) in consultation with victims groups and enacted reforms that will aid victims' paths to recovery by protecting their dignity in court proceedings.
The Protected Innocence Challenge is the nation's only comprehensive study of state laws on child sex trafficking. Read North Carolina's 2018 Analysis and Recommendations to learn more about the work taking place in our state.
"Although a positive grade is achieved, the critical work of this commission is not finished," Long said. "We will use the momentum of this grade to extend our reach and broaden our view of stakeholder responsibility as we work to examine and combat human trafficking in North Carolina."
Learn more about the 2018 Protected Innocence Challenge.
About the N.C. Human Trafficking Commission
The North Carolina Human Trafficking Commission is the legislatively mandated leader of anti-human trafficking efforts in North Carolina per S.L. 2013-368. The Commission is charged with
Examining and combating human trafficking

Funding and facilitating research

Creating measurement, assessment, and accountability measures

Informing and educating law enforcement personnel, social services providers, and the general public

Suggesting new policies, procedures, and legislation

Developing regional response teams

Identifying gaps in law enforcement or service provision and recommending solutions
The Commission is located in the North Carolina Judicial Center and staffed by the N.C. Judicial Branch.