NCCALJ Commission Members
NCCALJ Commission members from five areas of inquiry.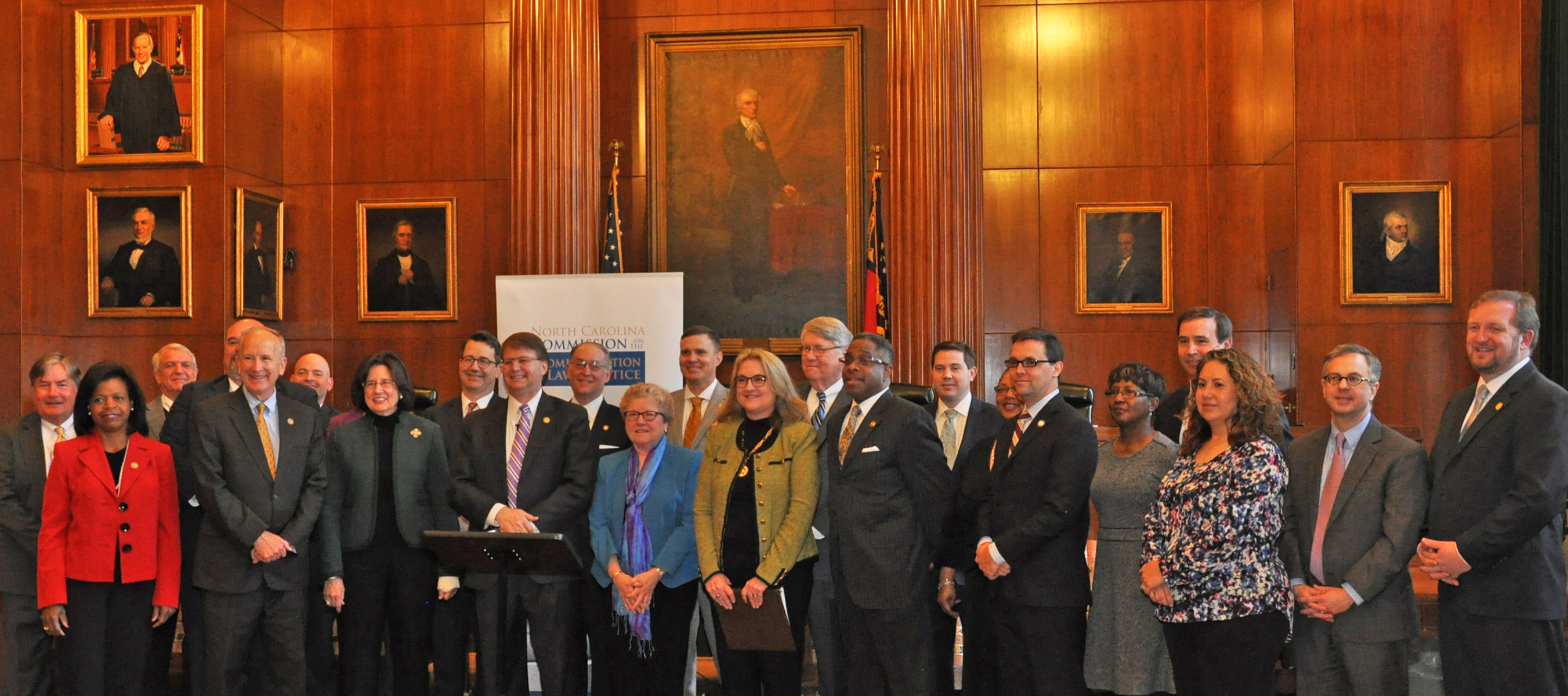 The Commission focused on five areas of inquiry: civil justice, criminal investigation and adjudication, legal professionalism, public trust and confidence, and technology. Commissioners are listed by committee.
Note: The Commission completed its work on July 31, 2017. See the Final Report for more information.