North Carolina Human Trafficking Commission Holds 3rd Regional Symposium
Stakeholders joined at the North Carolina Human Trafficking Commission (NCHTC) Symposium to provide solutions to combat human trafficking.
Article contents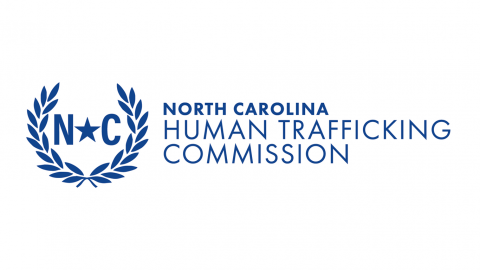 Today, law enforcement, advocates, legal professionals and service providers joined with other stakeholders at the North Carolina Human Trafficking Commission (NCHTC) Symposium to provide training, collaborate and lay the groundwork for future advocacy and solutions in combating human trafficking.
"We offered opportunities to discuss key issues, find solutions and highlight emerging trends," said NCHTC Executive Director Christine Long. "Increasing stakeholder knowledge allows for the creation of a sustainable training model that utilizes current research and best practice recommendations."
The symposium took place in Charlotte at Friendship Missionary Baptist Church from Feb 20-21 and its primary goal focused on delivering clear and guided education on a broad spectrum of trafficking-related issues. Exploring socioeconomic factors and root causes, identifying reliable resources and protocols and sharing successful human trafficking investigations were among the many objectives fulfilled during the two-day event.
Deborah A. Gibbs, MSPH senior policy analyst at RTI International, gave the keynote speech, "Human Trafficking: There's a Lot We Don't Know, But We Know Enough to Act." It explored common misperceptions about human trafficking, what can guide our actions now and what we need to know going forward.
Gibbs has led multiple current and recent studies of human trafficking for the U.S. Department of Justice and the Administration for Children and Families. 
The symposium also featured focused breakout sessions for groups, including law enforcement and legal service providers, that allowed participants to directly engage in the complexities of fighting human trafficking.
This is the last of three regional symposiums.
NCHTC is housed in and staffed by the North Carolina Judicial Branch. In 2016-2017, the N.C. Administrative Office of the Courts (NCAOC) received the State Justice Institute grant to increase effectiveness and capacity in human trafficking-related cases. North Carolina has received an "A" rating in the national fight against human trafficking, according to a recent report produced by Shared Hope International, thanks to the work of the North Carolina Human Trafficking Commission. North Carolina's report card rating of 90 is significant and demonstrates an improvement from the "B" rating received in 2017, when 221 human trafficking cases were reported, a 22 percent increase from 2016.
For more information on the NCHTC view the fact sheet.