Youth Ages Out of Foster Care with Help of Guardian ad Litem
The celebration was also an opportunity to acknowledge the personal accomplishments of this young man.
Article contents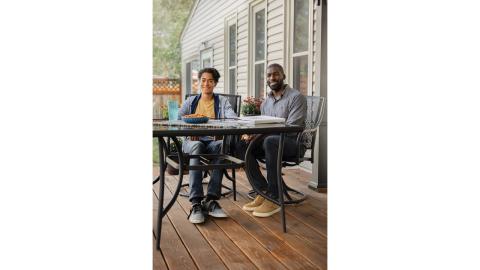 New Hanover County Guardian ad Litem (GAL) and the abuse, neglect, and dependency (A/N/D) court recently began what will hopefully  become a tradition: to celebrate the eighteenth birthday of youth soon to age out of foster care.
Thanks to the coordination by GAL, the support of New Hanover County Chief District Court Judge J. Corpening, and the generous donation by friends at the Foster Pantry of New Hanover County, the youth was surprised with cake and presents. What transpired was a result of the positive impact of trauma-informed courts coupled with the fervent advocacy from GAL child advocate volunteers.
The celebration was also an opportunity to acknowledge the personal accomplishments of this young man: he is a straight-A student, works part- time, has purchased his own vehicle, has dual enrollment at the local community college, and is focused on his future goals. While all youth deserve to be celebrated, this particular young man is on his way to overcoming obstacles facing many young people aging out of care.
More challenges exist for foster youth turning 18 than for peers of the same age who not in Department of Social Services custody. Decisions regarding housing, education, employment, and health care must be made—sometimes with little or no support from others. According to The Children's Bureau, nine percent of youths in foster care aged out of foster care in 2020 in the United States.
In North Carolina during the last fiscal year, just over 400 young people turned 18 while in the foster care system. In New Hanover and Pender Counties, that number was 16. While an option for on-going Department of Health and Human Services support exists through the Foster Care 18-21 program, many are eager to seek independence which can then lead to homelessness or incarceration.
The N.C. Guardian ad Litem child advocate volunteer's work with the youth officially ends when they turn 18, but their role leading up to that point includes helping to lay the groundwork for the youth to make a smooth transition into the adult world. By celebrating the milestone of turning 18 with our young people in foster care, we are showing them that they matter and that there are caring adults in their corner who believe in them and who can be a resource to them as they move into adulthood.
To learn more about the N.C. Guardian ad Litem program, or to become a voice for a child in your community, visit our website: www.volunteerforgal.org; or call 800-982-4041.