Chief Justice Paul Newby Proclaims April 30 - May 6 as Employee Appreciation Week for the Judicial Branch
May 3 had been declared as Employee Appreciation Day.
Article contents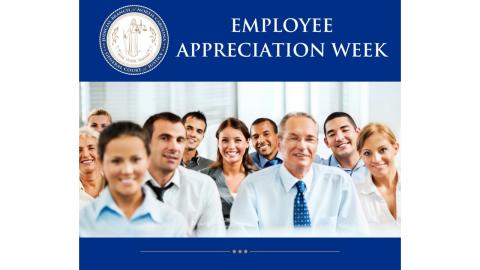 Chief Justice Paul Newby has declared April 30 - May 6, 2023, as Employee Appreciation Week in the Judicial Branch. The Judicial Branch would like to recognize all the judicial officials and employees who help improve the lives of North Carolinians each day. 
Each and every day, Judicial Branch employees help provide safety for our communities, prosperity for our economy, and protection for the rights, liberties, and freedoms that form the foundation of our state and federal constitutions," said Chief Justice Newby. "We recognize their contributions and thank them for their dedication to administering justice without favor, denial, or delay.
The Judicial Branch has more elected officials than the Executive and Legislative branches combined, including:
7 Supreme Court justices
15 Court of Appeals judges
109 superior court judges
282 district court judges
100 clerks of superior court
42 district attorneys
The Judicial Branch handles nearly 3 million cases each year, and the entire workforce includes more than 7,000 employees in county courthouses and court offices across all 100 counties.