North Carolina Collaboratory to Study N.C. Treatment Courts
This strategic plan is an opportunity to address the impacts of the opioid crisis and other substance addictions harming communities.
Article contents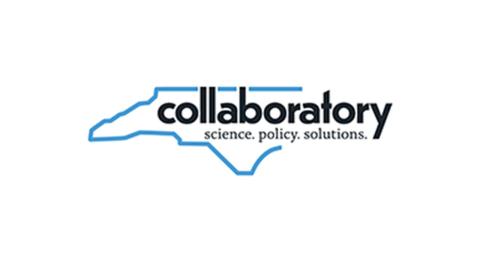 The North Carolina Collaboratory will undertake a comprehensive review of the impact of a court program intended to address the needs of individuals involved in the criminal justice system who have substance use and mental health disorders, with funding from the 2023-2024 state budget. 
"This strategic plan is an important opportunity to partner with the North Carolina Collaboratory and address the growing impacts of the opioid crisis and other substance addictions harming communities across our state," said NCAOC Director Ryan Boyce. 
"Our mission is to support local court leaders and public safety partners who currently operate treatment courts with limited funding in their communities to expand best practices and capacity to best serve all of North Carolina. We're grateful to the General Assembly and to the Collaboratory for their support of this important work."   
Judicially Managed Accountability and Recovery Courts (JMARCs), also known as recovery courts or treatment courts, are evidence-based, judicially supervised courts that target high-risk and high-need individuals with a substance use disorder. JMARCs utilize a team of court and community professionals who closely manage cases so that participants can become healthy, law-abiding, and productive family and community members, through the use of comprehensive treatment plans.   
The N.C. Administrative Office of the Courts (NCAOC) recommended the comprehensive review to support expansion plans for JMARCs and identify opportunities for their operation across counties and judicial districts through technology and other innovations. 
Recovery court programs include adult treatment courts, family treatment courts, driving while impaired (DWI) treatment courts, mental health courts, veteran treatments courts, juvenile  treatment courts, and tribal healing to wellness courts.
There are currently an estimated 71 treatment courts operating in 31 counties in North Carolina. Some operate without a dedicated funding stream by using existing resources, while many are supported by state, federal, or local grants.  Recovery court programs received recurring state funding until 2011, when budgets were reduced during the national financial crisis. 
The study is funded through the Opioid Abatement Reserve and will include summaries of JMARC operating models, funding sources, demand, and capacity, to analyze the effectiveness and use of local recovery courts and make recommendations. 
The North Carolina Collaboratory was established in 2016 "to utilize and disseminate the research expertise across the University of North Carolina System for practical use by state and local government."  Executive Director Dr. Jeff Warren said the study is a new opportunity for partnership to improve the criminal justice system for North Carolina. 
"As part of our growing opioid abatement and research portfolio—funded with more than $15 million from the NCGA to date—the Collaboratory is in a strong position to leverage higher education resources and research to make recommendations for the effective development of treatment courts," said Dr. Warren. 
The Collaboratory is to report the results of the study  to the General Assembly by October 1, 2024. 
About North Carolina Collaboratory
The North Carolina Collaboratory is a funding agency that partners with academic institutions and state agencies to transform research into practical information for use by State and local governments and the communities they serve. Since its authorization in 2016 by the General Assembly (see 31a N.C.G.S. §116-255), the Collaboratory has stewarded $217 million in appropriations from the legislature, investing in over 400 research projects that have the potential to develop innovative, evidence-based solutions that serve North Carolina and its residents.