Judicial Branch Expands Elevated Access for Private Counsel in eCourts
The update provides access to confidential records in all cases for which an attorney is listed as an attorney of record.
Article contents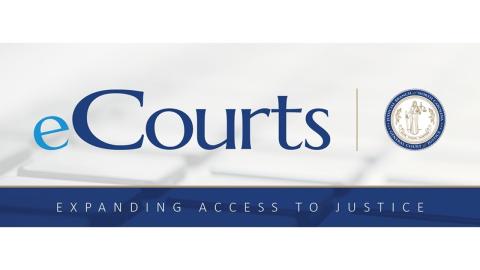 A recent development implemented in the eCourts pilot project provides private counsel elevated access to their clients' case information. This new configuration will benefit the legal community and the public it serves.
The North Carolina Administrative Office of the Courts (NCAOC) is pleased to announce the expansion of Portal elevated access to all attorneys, regardless of case type. This update will allow attorneys to access confidential case information via Portal in cases where they are an attorney of record. If an attorney is not listed as an attorney of record on a case, they will need to file a Notice of Appearance to indicate to the clerk an update is required. To register for elevated access, attorneys should complete an AOC-A-264-Form through File & Serve. Find more information and training materials about Portal elevated access. Attorneys with questions on elevated access can contact ecourts@nccourts.org.
eCOURTS BY THE NUMBERSThe eCourts pilot project has successfully processed 134,686 electronic filings, saving an estimated 640,000 sheets of paper. Over 10,000 daily public searches for electronic records are conducted daily in the eCourts Portal since February. The pilot project successfully converted over 80 million case events and $43 billion in fines, fees, and judgments, to eCourts platforms. The eCourts platform used by law enforcement, eWarrants, has initiated nearly 700,000 criminal processes from over 31,000 registered users. MORE ABOUTThe eCourts pilot project transitioned North Carolina's paper-based records system, which requires a physical presence at the courthouse to file documents and search records, to an electronically accessible platform in Harnett, Johnston, Lee, and Wake counties. Digital integration of record searches and filings is vital to provide North Carolinians the same 24/7 electronic access to the courts system as the rest of their daily lives. Currently in the 96 counties not using eCourts, citizens have no method to electronically search or file records, presenting a burden to families and businesses. In the eCourts pilot counties, users can access the court system from any device with an internet connection.