For the Public Good: N.C. Guardian ad Litem Pro Bono Appellate Attorneys Recognized
Pro bono attorneys who have become a vital part of the North Carolina Guardian ad Litem (NCGAL) Program.
Article contents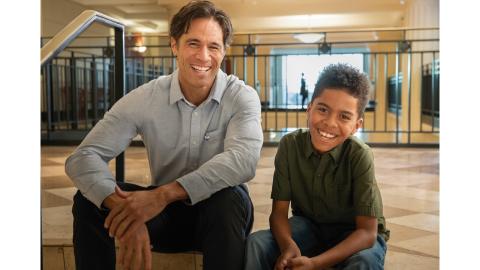 October is National Pro Bono Month. The American Bar Association launched the National Celebration of Pro Bono in 2009 due to the increasing need for pro bono services during harsh economic times and the unprecedented response of attorneys to meet this demand. The term "pro bono," which is short for pro bono publico, is a Latin term that means "for the public good" and is used primarily in the legal profession. Attorneys who serve the public interest by providing free legal services to those in need do so on a "pro bono" basis. The attorney works to impart a benefit for the greater good, instead of working for profit. 
Such is the case with the pro bono attorneys who have become a vital part of the North Carolina Guardian ad Litem (NCGAL) Program. Established in 2009  and serving children in every North Carolina county, the GAL Pro Bono Appellate Attorney Program offers many opportunities for appellate attorneys to volunteer and advocate for the best interests of children before our state's appellate courts. 
In recent years, the annual number of appeals in child welfare cases has risen by more than 20-percent. In order to represent all of North Carolina's abused and neglected children on appeal, the NCGAL Program relies on the in-kind contributions of pro bono attorneys. In fact, NCGAL Pro Bono Program attorneys represent the children in about half of the child welfare appeals. In the last fiscal year, pro bono attorneys handled 108 appeals for NCGAL, and they consistently handle about 100 per year.
"The NCGAL Program appreciates the invaluable service our pro bono attorneys provide to give a voice to abused and neglected children," said NCGAL Program Director Lorrie Dollar. "We would welcome additional attorneys who would like to serve those children who need a champion!"
The NCGAL Pro Bono Program plays a critical role in providing appellate representation for children in every child welfare appeal filed. The NCGAL Program equips community volunteers to serve abused and neglected children by advocating for their best interests in court. At the trial level, NCGAL volunteers and attorney advocates, along with program staff, provide team representation for the child. When orders in child welfare cases are appealed, the NCGAL Program continues to provide advocacy for the children's best interests through a combination of staff, contract, and pro bono attorneys. NCGAL Pro Bono Program attorneys are supported and trained by the NCGAL Appellate Counsel, Associate Counsel, and Staff Attorneys. 
I do this work because it matters.
"I do this work because it matters," said Tom Griffin, a managing partner with Parker Poe. "I was deeply affected by the first appeal that I took many years ago. From that case and the many that followed I've learned that children absolutely need an effective and passionate voice in our appellate courts. Today I view my GAL cases as some of the most important work that I do, and undoubtedly the most meaningful.  Plus it's interesting, challenging and provides a sense of accomplishment that makes a difference. Take your own first case and you'll see what I mean." 
As an incentive, NCGAL provides pro bono attorneys with free CLE training on basic abuse and neglect laws, court processes, and appellate advocacy. NCGAL publications keep pro bono attorneys updated on current legal events.
This year, NCGAL would like to recognize and thank those attorneys who give their time year round.