Harnett County Veterans Treatment Court Celebrates 10 Years
Veterans Treatment Court helps veterans involved in the justice system due to mental health disorders, trauma, and substance use.
Article contents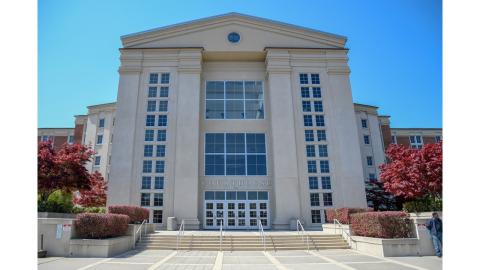 As our nation prepares to honor veterans on Veterans Day, Veterans Treatment Court (VTC) in Judicial District 11A (Harnett and Lee counties) is preparing to celebrate its 10-year anniversary. A ceremony is planned for Wednesday, November 8, at 2:30 p.m. in Courtroom 6 in the Harnett County Courthouse to mark the occasion.
"Veterans Day reminds us that we all have to keep in mind the enduring debt we owe our country's military veterans," said Zane Campbell, director of the District 11A Veterans Treatment Court. "Our Veterans Treatment Courts are specifically designed to meet the particular needs of veterans involved in the criminal justice system as a result of the trauma connected to combat and other service‐related experiences."
Remarks will be made by Harnett County Manager Brent Trout. Trout is a veteran of the Gulf War and Iraq war and retired as a Lieutenant Colonel.
Several awards and recognitions will be made during the ceremony.
About Veterans Treatment Court
Harnett County's Veterans Treatment Court was the first to be established in North Carolina. This regional court serves veterans from as far as Morehead City, Jacksonville, Hillsboro and Cary. The VTC operates under the jurisdiction of district court and is similar to other recovery courts like drug treatment court. Harnett County's VTC is made possible through a collaborative partnership with Chief District Court Judge Frank Wood Jr, District Attorney Suzanne Matthews, Clerk of Superior Court Renee Whittenton, the Veterans Health Administration, the Veterans Benefit Administration, Harnett County Veterans Services, Central Carolina Community College and various veterans' service organizations and other community partners.