Pitt County Court Schedule Adjusted for Monday, December 5
Court will be delayed due to several swearing in ceremonies.
Article contents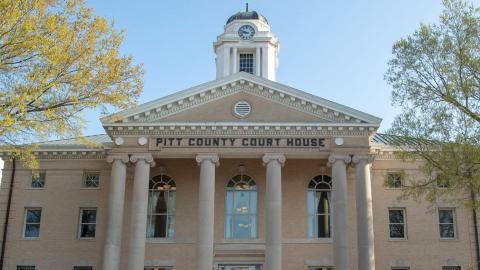 Today, Pitt County court officials announced that small claims court, all district court sessions and superior court will begin at 10:00 a.m. on Monday, December 5 due to the swearing in ceremony for Sheriff Paula Dance, deputies, court bailiffs, and detention officers. 
First appearances are scheduled to begin at 9:45 a.m. 
The Pitt County Clerk of Superior Court's Office will open at 9:00 a.m. to allow the clerk of superior court, assistant clerks, and deputy clerks to be sworn in to a new term.