Anson, Richmond, and Scotland Counties Response to Coronavirus (COVID-19)
Courts will remain open; however, beginning March 16 through April 17, most cases will be rescheduled. See more details.
Article contents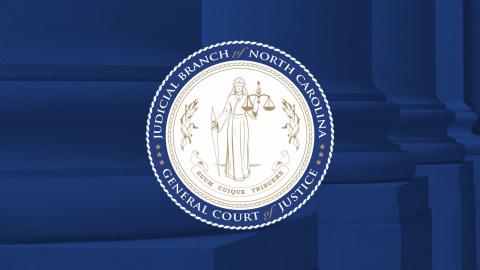 Press Release from Resident Superior Court Judge Stephan Futrell and Chief District Court Judge Amanda (Amy) Wilson 
North Carolina Governor Roy Cooper, due to the threat of the COVID-19, declared a State of Emergency on Wednesday, March 11, 2020. Pursuant to that declaration, Chief Justice of the North Carolina Supreme Court Cheri Beasley issued directives on March 13, 2020 to local court officials.
According to those directives, most superior and district court proceedings are to be scheduled or rescheduled for a date no sooner than April 16, 2020. Courts will remain open; however, beginning March 16, 2020 and continuing through April 17, 2020, most cases will be rescheduled in Anson, Richmond, and Scotland Counties.
The clerks' offices will send notices to all defendants in all criminal and child support cases and to all parties in small claims cases. The judges' offices will send notice to all parties for general civil and family law cases. Additionally, parties will be able to find new court date(s) for criminal matters on the N.C. website (www.nccourts.gov/court-dates).
The process for setting new court dates will take at least one week. The new court date will NOT be prior to Monday, April 20, 2020. If a court date is already scheduled for April 20, 2020 or later the court date is not affected. 
The directives will not affect secure custody and non-secure custody of minors, some juvenile matters, first appearances, and requests for domestic violence protective orders as well as any emergency issues. Those will be addressed as already scheduled or in the normal course of business.
The courthouses and clerks' offices in all 3 counties will remain open. Therefore, all statutes of limitations and deadlines are not affected or tolled by this announcement.  However, no one showing symptoms of illness will be allowed in the courthouses.