CJCP Staff
See the staff of the Chief Justice's Commission on Professionalism.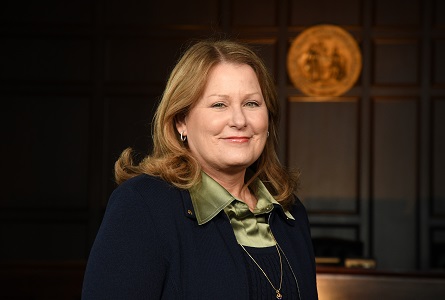 Lisa M. Sheppard, Executive Director
Lisa.M.Sheppard@nccourts.org
Lisa Sheppard is the Executive Director of the Chief Justice's Commission on Professionalism (CJCP), a role she assumed in July 2017. Prior to joining the CJCP, she served as Vice President, Senior Operational Risk and Compliance Manager at Bank of America in Charlotte. Sheppard graduated cum laude from Duke University in 1983 and received her Juris Doctor (J.D.) from Emory University School of Law in Atlanta in 1986 and an LL.M. in International & Comparative Law in 1987 from the Institute for European Studies at Vrijie Universiteit Brussel, in Brussels, Belgium. Before going in-house, Sheppard was in private practice for over 25 years, focusing on banking and finance and handling both litigation and transactional matters.
Sheppard has served on the North Carolina Bar Association's Professionalism Committee since 2003 and was Chair from 2013-2017. She was appointed by Chief Justice Mark Martin to serve on the North Carolina Commission on the Administration of Law and Justice in 2015.
Dori DeJong, Administrative Officer/Paralegal
Dori.A.DeJong@nccourts.org
Dori has worked for the CJCP since 2000, serving under five chief justices and two executive directors. A magna cum laude graduate of Liberty University and a Distinguished Military Graduate of the University of Virginia Army ROTC program, she holds a BS in History, a post baccalaureate Paralegal Certification from Meredith College and served as a Military Intelligence officer in the US Army. In addition, Dori is an award-winning published author of two novels and several short fiction pieces. She serves as a contributing blogger for a bereavement resource website, a workshop facilitator for bereavement groups, and contracts as a freelance writer. She is the proud mother of two daughters and two little dachshunds.