Additional Resources
Documents and links to other helpful materials.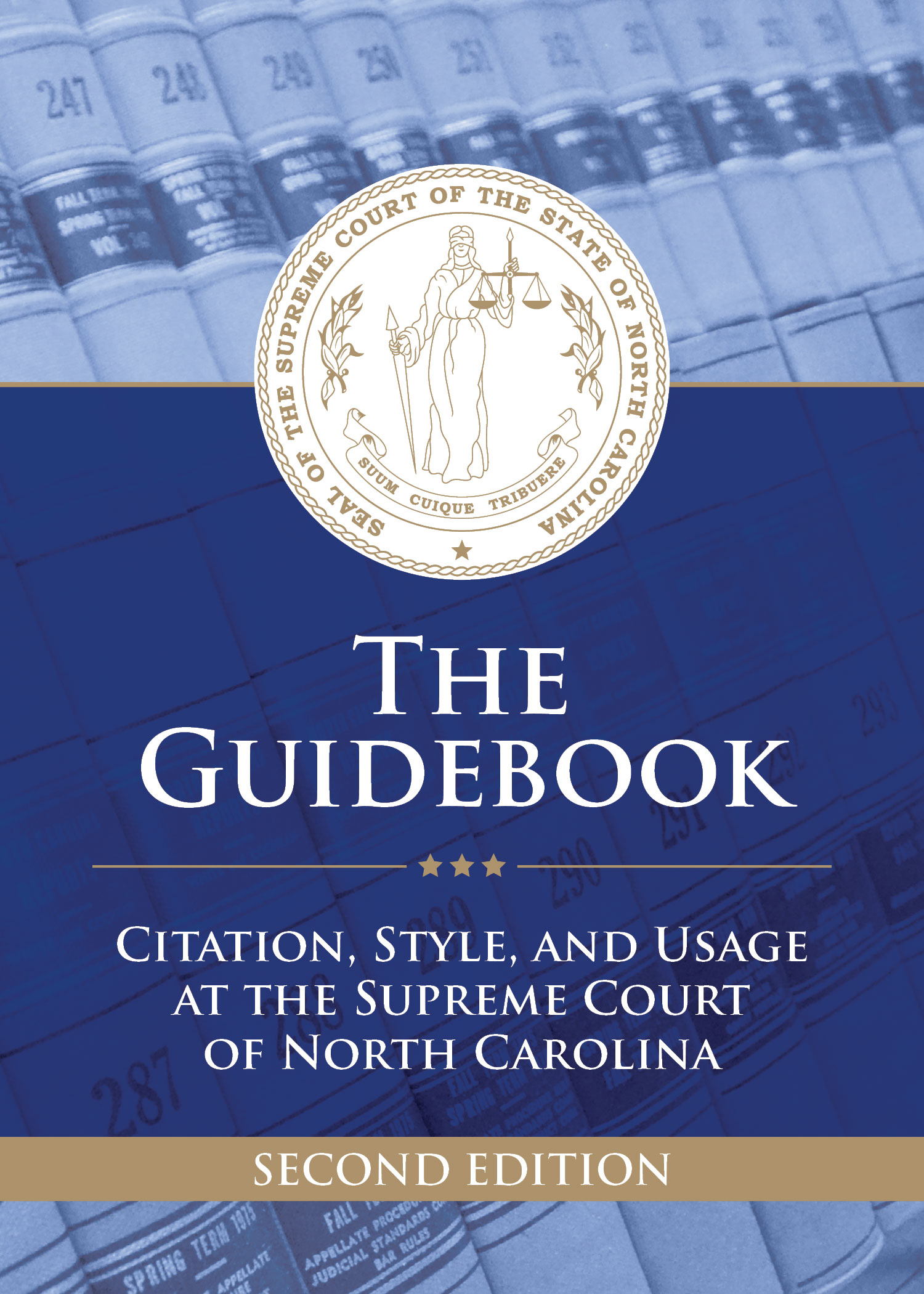 The Guidebook: Citation, Style, and Usage at the Supreme Court of North Carolina (2nd Edition)A guide adopted by the Supreme Court for research assistants and other Court staff who are charged with editing the Court's opinions.
A resource adopted by the North Carolina Court of Appeals that provides illustrations of the wide variety of standards of review, legal tests, and general statements of law.
A link to the Committee's webpage with access to the Committee's "Appellate Style Manual."
A link to the State Bar's rules webpage.
A link to rules and forms adopted at the local court level.
A link to a historical collection on the Supreme Court, maintained by the North Carolina Department of Natural and Cultural Resources.