North Carolina Human Trafficking Commission Reports Priorities in Combating Human Trafficking
The North Carolina Human Trafficking Commission releases report addressing the current priorities for combating human trafficking.
Article contents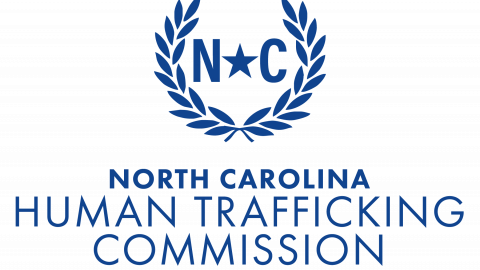 Coming just after National Slavery and Human Trafficking Prevention Month in January, the North Carolina Human Trafficking Commission (NCHTC), releases an executive summary report addressing the current goals and priorities in combating human trafficking, which will be discussed in the next legislative long session. The full report can be viewed here.
"We are committed to not only the safety of our citizens but to educating the public about how we plan to combat human trafficking now and going forward," said Judge Marion R. Warren.
North Carolina's human trafficking laws are comparatively robust and carry some of the nation's strictest criminal penalties. However, additional legislative action is needed to both reduce the demand fueling human trafficking and to expand the avenues of post-conviction and civil relief available to victims. The Commission recommends that the General Assembly take the following action in the 2019 legislative session:
Preserve the current offense classifications of human trafficking crimes.
Expand the definition of "sexual servitude" to apply to all instances of buyer conduct.
Prohibit the promotion or sale of "sex tourism" services.
Create a civil cause of action for victims to recover damages from individuals who trafficked them or financially benefited from the trafficking activity.
Expand and streamline the process for human trafficking victims to expunge convictions for nonviolent crimes that were committed as a direct result of their being a victim of human trafficking.
Expand the grounds for appropriate relief and vacatur of convictions for nonviolent crimes committed by individuals as a direct result of their being victims of human trafficking.
Provide the Commission with recurring funding to continue operations in future fiscal years.
"It is crucial that we update policies and statutes to help ensure that these vulnerable people are not victimized again," said Public Safety Secretary Erik A. Hooks. "These recommendations, when implemented, will help further protect human trafficking victims."
"The North Carolina Human Trafficking Commission recognizes the courage and resilience of survivors, and the dedication of the many stakeholders working to end human trafficking in our state," said Libby Magee Coles, chairperson of NCHTC. "We invite all North Carolinians to join us in seeking the freedom and flourishing of our neighbors."
The N.C. Human Trafficking Commission is housed in and staffed by the North Carolina Judicial Branch. In 2016-2017, the N.C. Administrative Office of the Courts (NCAOC) received the State Justice Institute grant to increase effectiveness and capacity in human trafficking-related cases. North Carolina has received an "A" rating in the national fight against human trafficking, according to a recent report produced by Shared Hope International, thanks to the work of the North Carolina Human Trafficking Commission. North Carolina's report card rating of 90 is significant and demonstrates an improvement from the "B" rating received in 2017, when 221 human trafficking cases were reported, a 22 percent increase from 2016.
For more information on the NCHTC, view the fact sheet.